In 2020, COVID-19 threw the world into lockdown, and many of us began to appreciate the importance of nature again. Being away from crowds and exploring nature was a safer way to spend time. So, we went for more walks, started new gardens, and found new local parks and green spaces to enjoy.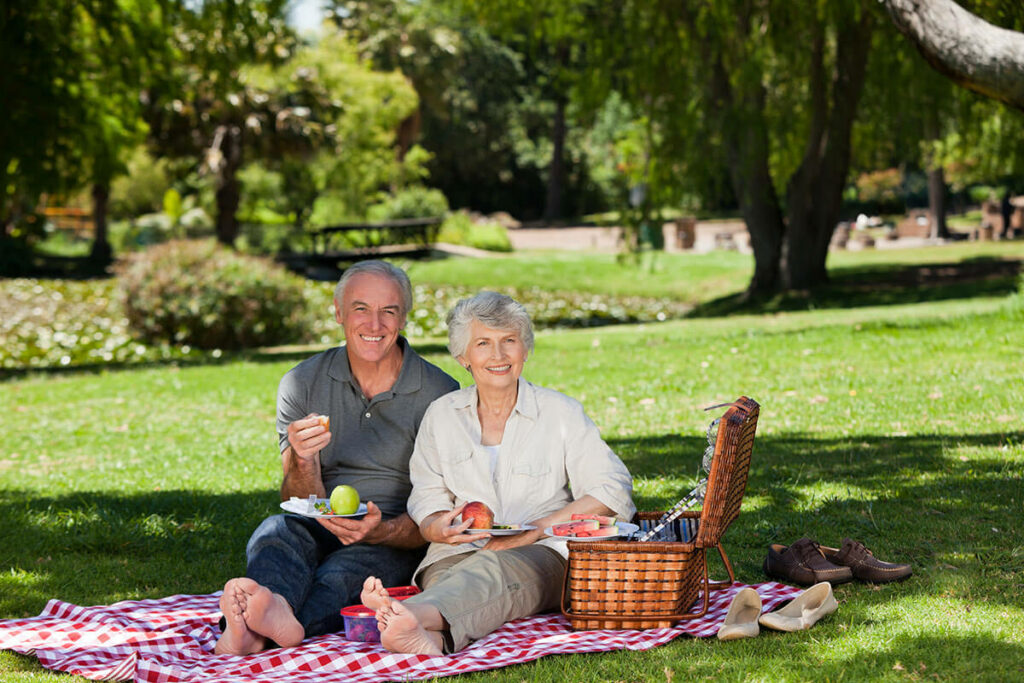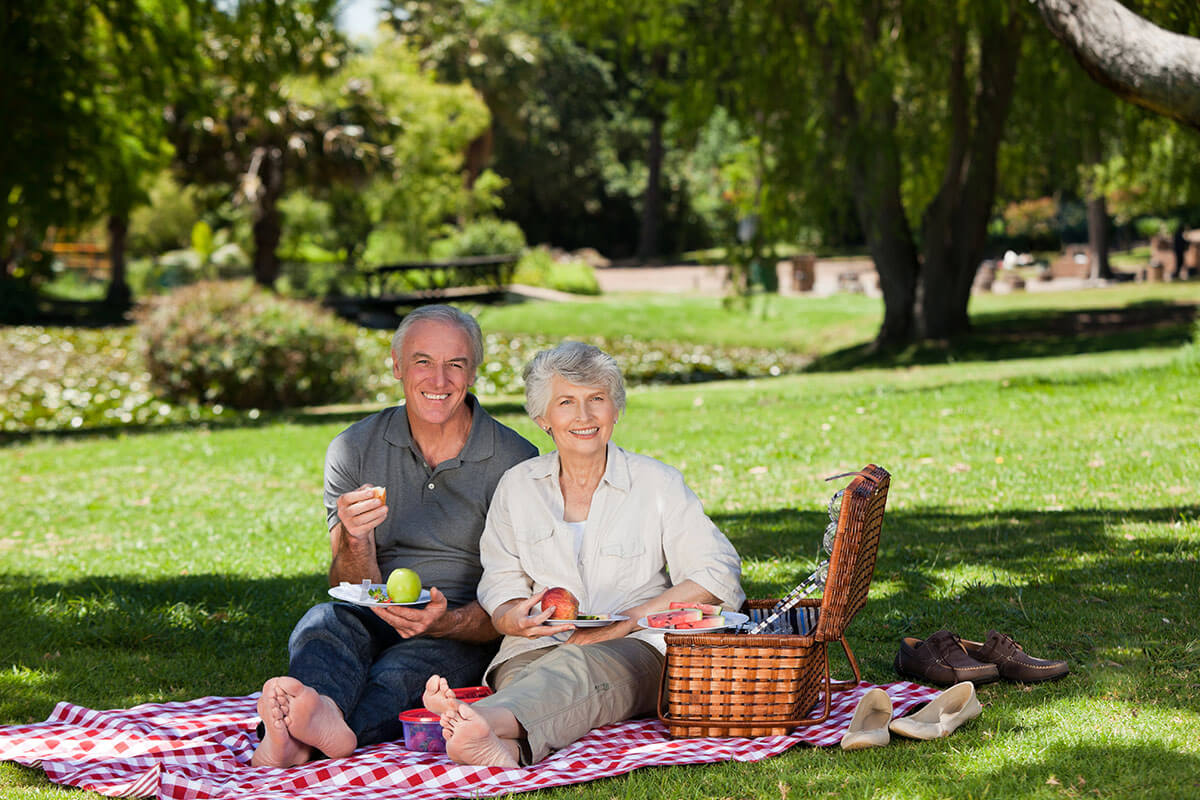 Outdoor Activity Improves Well-Being
Rediscovering the beauty of nature helped many of us cope with the stress of that time, which makes sense.
Research has shown
that getting some fresh air and sunshine helps improve mood, regulate sleep cycles, and lessen anxiety. Spending time in nature is linked to cognitive benefits and improvements in mood, mental health, and emotional well-being. This is especially true for seniors who are living with
Alzheimer's or other forms of dementia
. It's essential for them to be in a calming environment and to participate in physical and social activities that keep the body and mind active. Many of those activities can be found outside.
Going for a walk
Regular exercise is great for the body and the mind; it can even stave off depression and improve mental function. Going for a walk is an excellent way to get the recommended 150 minutes of physical activity per week. Just a quick 10-minute walk can boost your mood.
Gardening
Gardening is a popular activity for seniors and even counts as light aerobic activity. It is very beneficial and can be incorporated easily into a daily routine.
Bird Watching
Bird watching is a great choice for seniors who want to connect with nature. It's a calming activity that allows for reflection, is task-oriented, and engages several senses.
Outdoor Musical Concerts or Performances
Music
is an excellent way to engage seniors with memory loss. It helps connect emotion and recall and stimulates communication centers in the brain. Outdoor concerts in the courtyard or performances by local artists and community theater groups help seniors with Alzheimer's or dementia reconnect.
Picnics or park time
Everyone loves a good picnic or just a day to spend time with friends outside. Fresh air and good conversation are great for both seniors and caregivers.
Alzheimer's Care: San Antonio's The Gardens of Castle Hills
The Gardens of Castle Hills
and its surrounding area provide great opportunities for these activities. Here you'll find the perfect location for excellent memory care and for getting outside. Located in sunny San Antonio, seniors can expect an average of 222 days of sunshine per year and ample opportunities to appreciate the great outdoors. Our tranquil memory care neighborhood is an Alzheimer's Association-certified community, giving you peace of mind that your loved one will receive specialized care. At The Gardens, a full activity calendar encourages residents to take part in engaging, stimulating events like walking, gardening, singing, dancing, and more. Our activities director ensures residents live fully in the moment by personally encouraging them to participate in hobbies that bring them joy. Seniors in our memory care program feel supported and benefit from making emotional connections, reminiscing, and staying active in daily life. In addition, our dedicated, trained team works with you to get to know your loved ones and develop a customized care plan that will best meet their needs and yours. We've thoughtfully designed our memory care environment so that residents feel welcome, comfortable, and understood. It's a place where your loved one can participate in activities they enjoy indoors or outdoors. Seniors in our community enjoy life in so many ways. You can find us:
Digging in the dirt
Looking after the birds
Enjoying the weather while
supporting a great cause
If you've been searching for "Alzheimer's care San Antonio," your search is over. At The Gardens of Castle Hills, an Alzheimer's Association-certified community, your loved one will experience friends, activities, personalized care, and life in a beautiful and tranquil neighborhood. They'll spend plenty of time reaping the benefits of outdoor activity in our courtyard and on numerous day trips and outings.
Let us help you care for your loved one.
Learn more about Alzheimer's care. San Antonio's Alzheimer's Association-certified community, The Gardens of Castle Hills is the answer you've been searching for. Call us today at (210) 375-8132 to set up a time to meet us in person or contact us here. You don't have to navigate this road alone.