Our Commitment
Imagine Senior Living provides the market with priceless care and tireless compassion. James and Suzanne Denny, co-founders of Imagine Senior Living, have a deep commitment to caring for people. The seniors living in their communities deserve to be treated with respect and compassion. This commitment is evident by the attention to detail in the programming and services provided by the Imagine Senior Living Team.
Managing Senior Living Properties
Co-founders James and Suzanne Denny have each been serving Senior Adult Population for over twenty years. They have successfully provided leadership and oversight for 10 plus, Independent Living, Assisted Living and Memory Care properties in Texas, Idaho, Oregon, Washington, Oklahoma, California, Illinois, Indiana, Florida, Michigan, and Arizona. From start-ups, turn-a-rounds, small 30-unit buildings to beautiful resort style campuses of over 20 acres are included in the combined 50 years of successful experience.
Our Services
Imagine Senior Living Team offers the following services under a fee for service contract.

Training Operations:
– Sales and Marketing
– Dining Services
– Physical Plant Management
– Human Resource
– Memory Care Programming

Consulting:
– Market Studies
– Life Safety Pre-Survey
– Human Resource Pre-Survey
– Plan of Correction
– Memory Care Service
– Team Building
– IT Support
– Culinary Services
– Acquisitions.
Currently Acquiring
– Independent Living
– Assisted Living
– Memory Care
– Purchase
– Lease Options
– Management Contracts

Independent Living, specializing in both cottages and apartments. Assisted Living and Memory Care The properties can be stand-alone or part of campus.
James Denny
Owner and Operator
James brings 30 plus years of experience in operations including turnarounds, acquisitions, construction, and start-up communities. He has successfully supervised large regions of Independent Living, Assisted Living and Memory Care communities for large and small senior living companies. He served as Regional Director of Operations and Sales throughout Texas, Idaho, Oregon, Washington, Oklahoma, California, Illinois, Indiana, and Arizona.

James with his wife Suzanne is also the owner/operators of JSD Properties LLC, a residential real estate investment company.

 James' experience has allowed him to effectively build development systems for Marketing, Operations, Accounting, Care Coordination and Training, HR Policy Review, and much more. This experience allowed him and Suzanne to build Imagine Senior Living with the goal of acquiring 10 plus communities. The First-Person Hands-On Approach allows them to know each associate and resident in our communities, to lead with compassion, and to improve the quality of lives for our residents, associates and guests.
Suzanne Denny
Owner and Team Leader
Suzanne with 20 plus years of experience in effectively operating Senior Living Communities across Michigan, Florida, and Texas. She has been successful in roles such as Executive Director, Area Director, and Executive Director Specialist for Independent Living, Assisted Living and Memory Care Communities. By building relationships with her Staff, Suzanne managed to lead a strong, tenured, hardworking Team to a truly Resident First Community. Organized and assertive, Suzanne is a wealth of knowledge and experience in building Imagine Senior Living. 

 Suzanne's communities successfully ran at 95 to 100% in occupancy, even in tight competitive markets. Her skillful oversight allowed her communities to exceed budget expectations with above-expected state survey results, running under budgeted expenses and with her keen focus on Resident and Employee Satisfaction.

– Developed a new management team in an underperforming community, able to increase occupancy to 98%
– Senior Advisor Award Winner
– Public Voted #16 out of #83 and only recognized Assisted Living Community in all of Fort Worth
– Successfully stays within marketing and operations budgets while achieving 95-100% occupancy at every community she supervised
– Directed communities from 47 to 266 units, spanning Independent Living, Assisted Living and Memory Care in Texas, Michigan, and Florida
We Are 'Resident First'
Resident First begins with leadership and flows to all the team members. Each team member continually receives training, mentoring, motivation and supervision. Caring for our caregivers as an individual promotes personalized care and services to the residents. At Imaging Senior Living, the daily act of loving care towards everyone is at the center of our culture. Focusing on our associates' well-being ensures every resident receives the absolute best care possible.
CONTACT US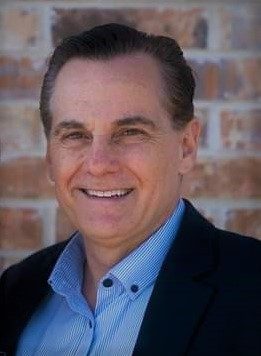 Note to the Reader
After years of experience in the Senior Care Industry, my wife Suzanne and I have launched "Imagine Senior Living".

Working for other companies, we have worked in small Assisted Living Communities, 30 apartments in the state of Washington clear down to the state of Florida with grand campuses and cottages, Resort Style Independent Living Apartments with Assisted Living and Memory Care. We have worked every aspect of Senior Living.

We have been on both sides of acquisitions, both large and small. We have been successful in turning around under-performing challenged properties – returning them into thriving senior communities.

We have experienced the brand new startups, through the conception phase, marketing studies and all the way through the construction stage – to the day when the first residents move-ins to the celebration of reaching the goal of 100% in occupancy.


Over the last 20 plus years, Suzanne and I, have had the privilege of working with some very talented people in companies large and small.

Now today, we are taking that extensive experience and are applying it to, "Imagine Senior Living". With years of experience of overseeing multiple properties in the multiple states, we are focusing our experience on, Imagine Senior Living!

A Company to the size of 10 plus, provides the resources needed for quality care and allows us to be personly involved in each property. The "First-Person" hands-on management approach allows us to quickly respond to resident's needs, the needs of the business and keep our finger on the pulse of the market place.

10 plus communities are where we excel.
10 plus communities we have proven ourselves repeatedly.
10 plus communities we exceed expectations.

Can you Imagine a Senior Living Community that provides Valuable Services for Quality of Care and Vibrant Lifestyle?

Can you Imagine a great place to work, being part of a Team that is Committed to the Wellbeing of our Residents?

If you can, like Suzanne and I, you can Imagine, "Imagine Senior Living"! Please find us on Facebook and follow us LinkedIn.

Thank you
James Denny